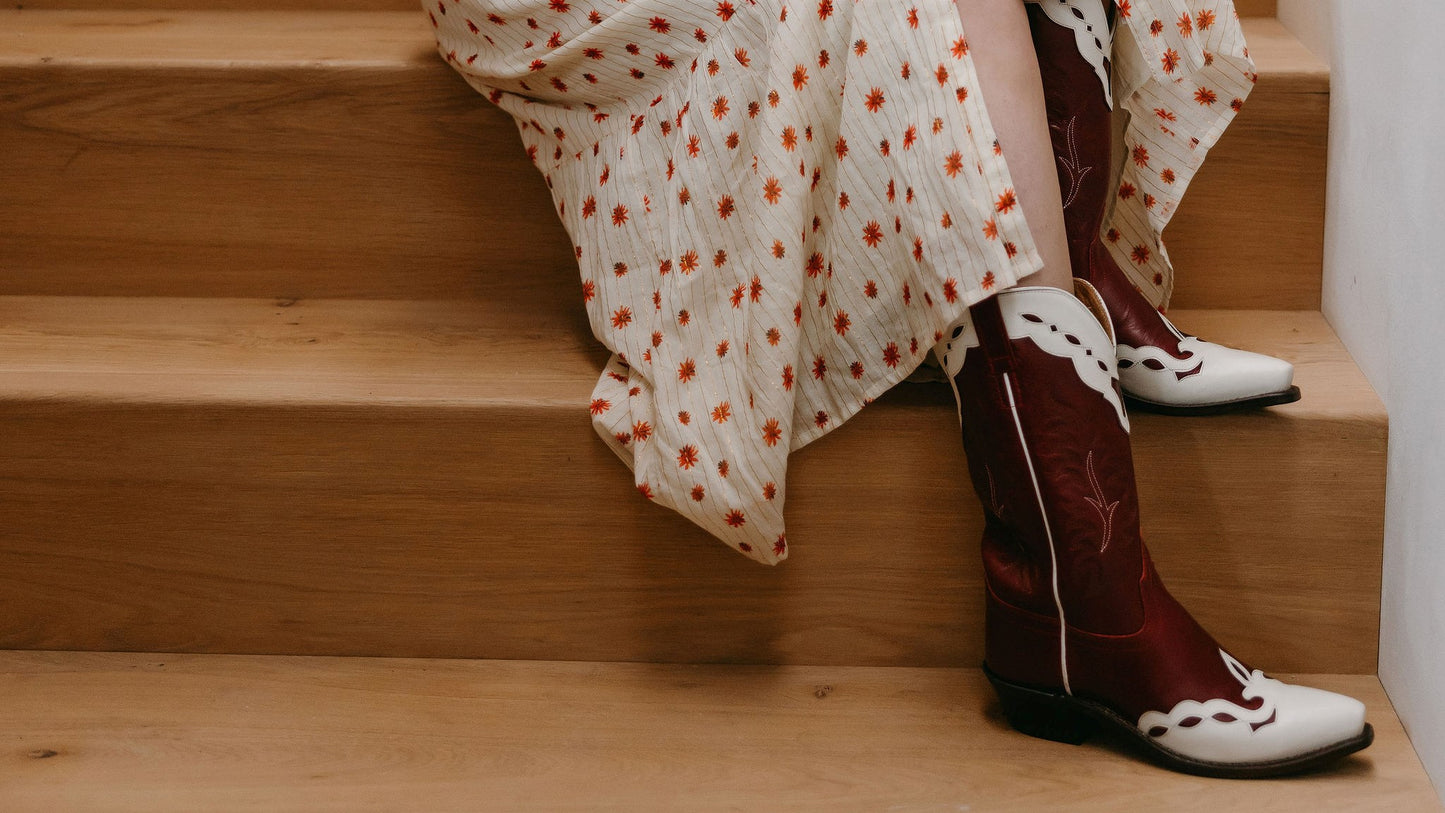 Tips & tricks voor het kiezen van de juiste schoenmaat
Bij kinderen meten we regelmatig de schoenmaat omdat deze met de dag lijkt te veranderen. Je hebt het jezelf vast horen zeggen: 'Zijn ze nú alweer te klein?'
Ook als volwassene kan je schoenmaat veranderen. Als je zwanger bent, bijvoorbeeld, zakt de voet wat door, door het gewicht dat gedragen moet worden. Ook als je ouder wordt kunnen de voeten groter worden. Verder kunnen verwondingen of warmte ervoor zorgen dat een schoen toch al snel te klein aanvoelt. Dit vermindert je loopcomfort en hindert je. Als je merkt dat je schoenen niet helemaal meer lekker zitten, of wanneer je in een paar nieuwe schoenen wilt investeren is het fijn om te weten dat je maat nog steeds klopt en overeen komt met de maattabel.
Meten is weten
Zorg dat je op een vlakke, rechte ondergrond staat. Meten doe je het beste met blote voeten of dunne sokjes. Je gaat op een stuk papier staan. Zorg dat je rechtop staat. Laat bij voorkeur een ander je voet omtrekken op het papier of strepen zetten bij de hiel en grote teen. Meet vervolgens de afstand tussen de twee. Je maat bepalen doe je dan naar aanleiding van een maattabel. Let goed op! Niet iedere Bootstock laars heeft dezelfde maatvoering. Veel mensen hebben twee verschillende voetmaten. Daarom is het goed om beide te meten en bij het kopen van schoenen uit te gaan van de grootste voet.
Jouw eisen
Wat kun je precies verwachten van een goed passende schoen? Een goede schoen schuurt nergens, doet geen zeer. Hij zit niet te strak en drukt nergens, maar zit ook niet te los, zodat je voet te veel beweging heeft. Je tenen hebben genoeg ruimte om te bewegen. Ook is het goed om te kijken naar de breedte van de voet. Staat je voet goed plat in de schoen, of duwen de randen van de schoen in je voet? Je voeten zwellen gedurende de dag op. Het is daarom het beste om je schoenen te meten en voor schoenen te winkelen aan het einde dag. Zo weet je dat je schoenen op elk moment van de dag comfortabel zijn en kom je niet voor de verrassing te staan dat je in de avond ineens ongemak ervaart. Wanneer je de schoenen aanpast is het goed om links én rechts te passen. Je moet dan nog een duimbreedte ruimte overhebben bij de tenen.
Voor iedereen
Uit onderzoek blijkt dat 65% van alle kinderen de verkeerde schoenmaat draagt. Dat je kind zijn of haar voeten snel groeien klopt. Daarom is het het beste om elke twee maanden hun voeten even op de meten, of in ieder geval voelen of er nog ruimte is.
Goede kwaliteit
De laarzen van Bootstock zijn gemaakt om lang mee te gaan. Door de hoge kwaliteit leer zul je in Bootstock een laars vinden waar je jaren plezier uit kan halen. Daarom is het goed om de juiste maat uit te kiezen. Zo kun jij nog jaren van je laarzen genieten.