This store requires javascript to be enabled for some features to work correctly.
Bootstock wants to produce a boot in which we take people and nature into account as much as possible. No overproduction, poor working conditions, and highly environmentally polluting techniques, but small, timeless collections, good working conditions and production methods that limit our ecological footprint as much as possible.
We have two Ateliers in which we are closely involved. Bootstock boots are produced in India and in Portugal (Porto), where all materials are carefully selected, and the leather comes from certified tanneries with an environmentally friendly process. The choice of production, raw materials and working conditions are very important here.
Regardless of the production country, we work with local supplies. This means that the materials are supplied locally as much as possible. We are convinced that a local production chain is more beneficial as it reduces transport, lead times and air pollution.
Overproduction is minimized at Bootstock because it leads to waste of materials, raw materials, energy, and water, and to unnecessary pollution and an unhealthy stock. For this reason, Bootstock stock is kept to a minimum.
It is important to us to build a strong bond and relationship with the people who make the development of our products possible. Partly for this reason, we have close contact with our producers.
Factory
We support the food program through our factory in India. A close relationship with its employees and a lifelong commitment to their well-being is very important in this factory. All employees receive hot, freshly cooked food at lunchtime and regular medical checks to ensure that all employees are healthy and fit. This applies not only to the employees, but to the whole family.
Every month, all employees of the factory receive enough grain to cook with for the entire month. The vision of our factory in India is "if the employees are happy and don't have to worry about food or their family's health, it will be reflected in the quality of the final product". All this has to do with the mental and physical health of the employees, which we consider very important.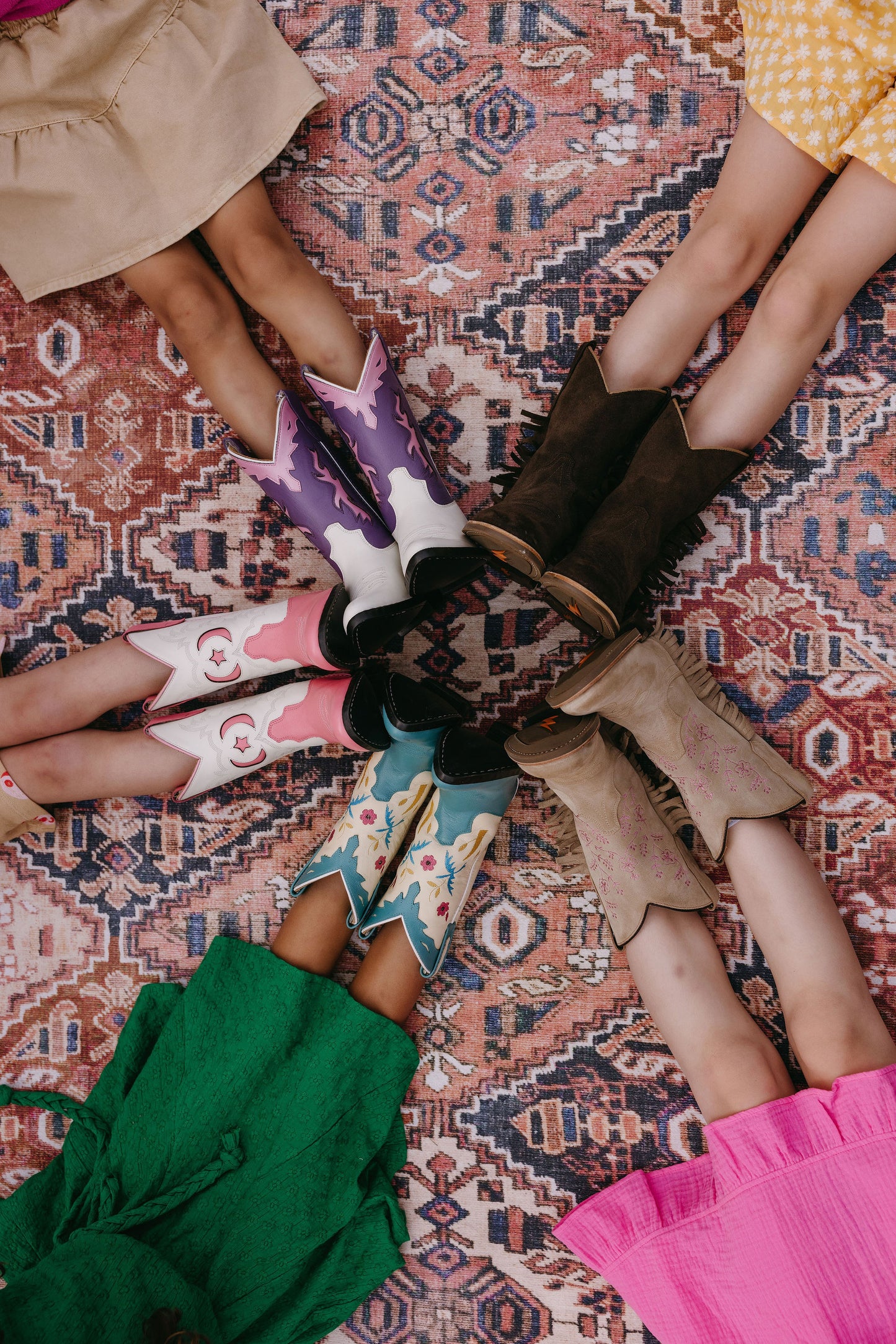 Safety
Safety is also a top priority at Bootstock. Our factory has several certifications such as ISO 45001, this is an official international standard, issued by the International Organization for Standardization (ISO), for the benefit of Occupational Health & Safety in the workplace. Certificate LWG, The Leather Working Group, this certification is for all stakeholders in the leather industry, including brands, manufacturers, suppliers, and end users. The goal is to develop and maintain a protocol that assesses the environmental compliance and performance capabilities of leather manufacturers and promotes sustainable and appropriate environmentally sound business practices in the leather industry.
The Bootstock boots are tested by Bureau Veritas Laboratory. Additional quality testing is also carried out within the factory laboratory itself. All products comply with REACH standards. REACH stands for: Registration, Evaluation, Authorization and Restriction of Chemical Substances. This regulation applies to all countries of the European Union.
Our ultimate goal is to minimize our environmental impact and grow in a sustainable way.