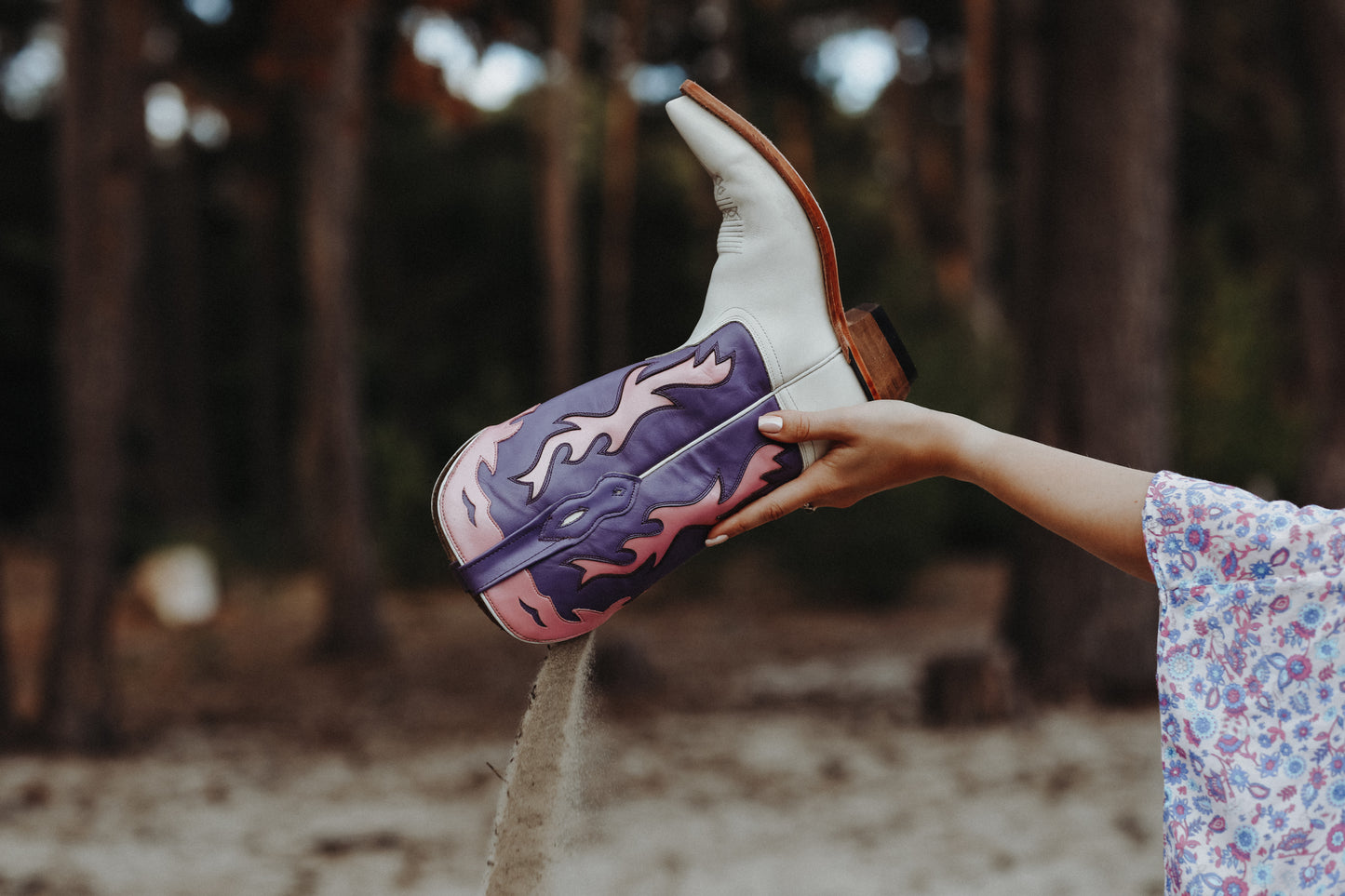 Hoe worden jouw Bootstock laarzen gemaakt? Alles over de productie
Onze showroom en verkooppunten staan vol met prachtig afgewerkte laarzen, maar hoe zijn ze daar eigenlijk zo gekomen? We vertellen je alles over de productie.
Achter jouw laarzen zit stiekem best wat werk verstopt. Logisch, want zo kunnen we garanderen dat jij laarzen ontvangt van goede kwaliteit, waar je nog vele jaren plezier van mag beleven. Maar hoe worden onze laarzen eigenlijk gemaakt? We vertellen je er meer over.
No waste technologie
Bij de productie van kleding, tassen en schoenen wordt vaak veel materiaal verspild. Bijvoorbeeld doordat kleding te veel geproduceerd wordt. Is de trend voorbij en kan de verkoper de kleren niet kwijt, dan worden ze weggegooid. Zo wordt het verspilde materiaal van kledingproductie geschat op 13 ton per jaar! Ontzettend zonde en ook nog eens slecht voor het milieu. Daarom gingen we op zoek naar een fabriek die milieu, duurzaamheid, kwaliteit en mens hoge prioriteit gaf. Hier werken we met zero waste technologie. Bij deze methode kijken we hoe we het maximale uit het leer kunnen halen, om de restjes na productie van een laars zo klein mogelijk te houden. Verder is er veel vervuild water afval bij de productie van leer, onze fabriek heeft speciale tanks die het water weer zuiveren om dit zo weer te kunnen hergebruiken voor de volgende productie.
Goodyear-welted methode
Deze
methode
staat voor de garantie van een goed in elkaar gezette schoen, maar wat houdt dat in? Het is een methode om schoenen dubbel te stikken. Hierdoor zijn de schoenen bijvoorbeeld meer waterbestendig dan andere schoenen, maar deze productiemethode maakt het ook heel makkelijk voor een schoenmaker om de zool te vervangen, mocht deze aan vervanging toe zijn. Echter, omdat de zolen dubbel gestikt zijn, zal deze nooit van zichzelf loslaten. Zo heb je een laars die, met de juiste zorg, heel lang mee kan gaan.
Kwaliteitsnormen van productie
Alle laarzen worden gecheckt op hun kwaliteit voordat ze in jouw handen terechtkomen. We kijken bijvoorbeeld altijd of de laarzen overal goed bevestigd zijn. Alleen vakmensen hebben gewerkt aan jouw laarzen waarbij al het leer met zorg is bewerkt en met de hand is gestikt.
Een laars voor de toekomst
Door de methoden en normen die we gebruiken, gaan we voor een laars die langere tijd meegaat. Cowboylaarzen zijn tijdloos en zijn ze te klein geworden of ben je erop uitgekeken, dan kun je ze gemakkelijk doorgeven aan de volgende eigenaar. Zo draag jij ook bij aan een duurzame wereld.