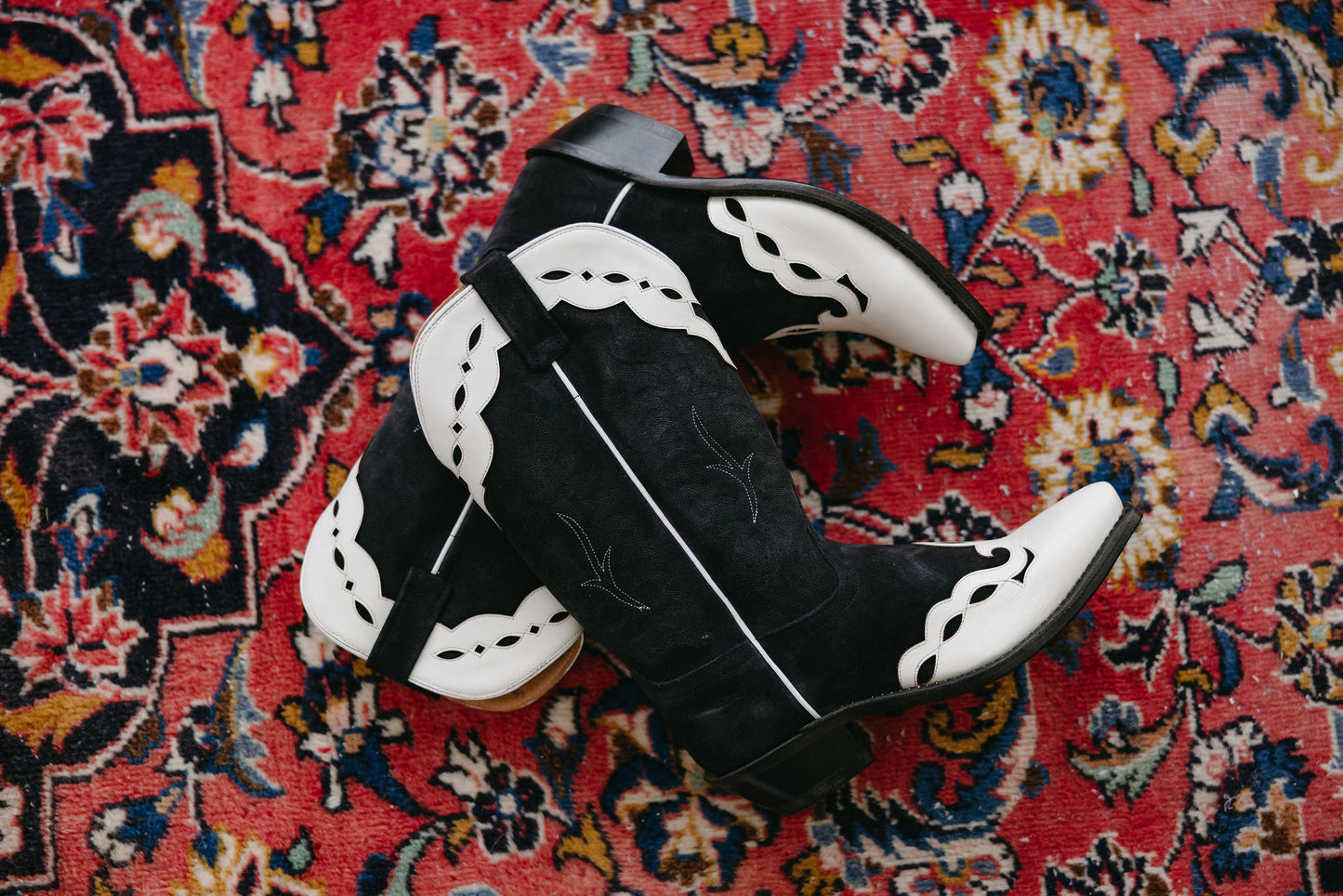 Style today's clothing trends with Bootstock
It's in the air: it's autumn all over. Maybe it's already summer for you, or maybe you embrace these cold days completely. You can not ignore it. We want to be warm and comfortable during these cold months, but looking good is just as important this season. Just because summer is over doesn't mean you have to put away your cowboy boots. That's how you style Bootstock boots in the fall too!
The trench coat
This fall we see them everywhere: long, beautiful trechcoats. Due to the often neutral colors of trench coats, the coat is easy to combine with the rest of your wardrobe, including cowboy boots. The Black Treasure boots are suitable for any autumn outfit due to their dark color. For example, combine them with dark jeans and a warm sweater to keep the dark autumn colors in your outfit. Or go for a white blouse, light jeans and a vest for a 'neat' look, with a bit of edge. And with a matching belt you can complete the outfit!
The blower
If anything is a winter essential, it's the blazer. An extra layer of warmth, fashionable and universal. A blazer in white, black or in different shades of brown is something you will regularly reach for. You can easily complete a simple outfit with a statement piece. For example the Jolene boots. The red leather and the beautiful embroidery on the shaft immediately attract attention.
knitwear
For this autumn, warmth and comfort are twofold on the agenda. This autumn you can pull out the big, thick sweaters. For example, a sweater dress (or just a large sweater) is nice to combine with thick tights and a sturdy pair of boots. Or try a sweater, a long skirt and our Twist boots underneath. This way you always look 'ready for the runway'.
Sustainable in fashion
At Bootstock we go for sustainability. Although trends are constantly changing, it is good to invest in garments that you know you will wear optimally. Cowboy boots can be combined well with different clothing styles and pieces. Due to the customization and high quality of the Bootstock boots, they can last for seasons to come, without ever going out of style!