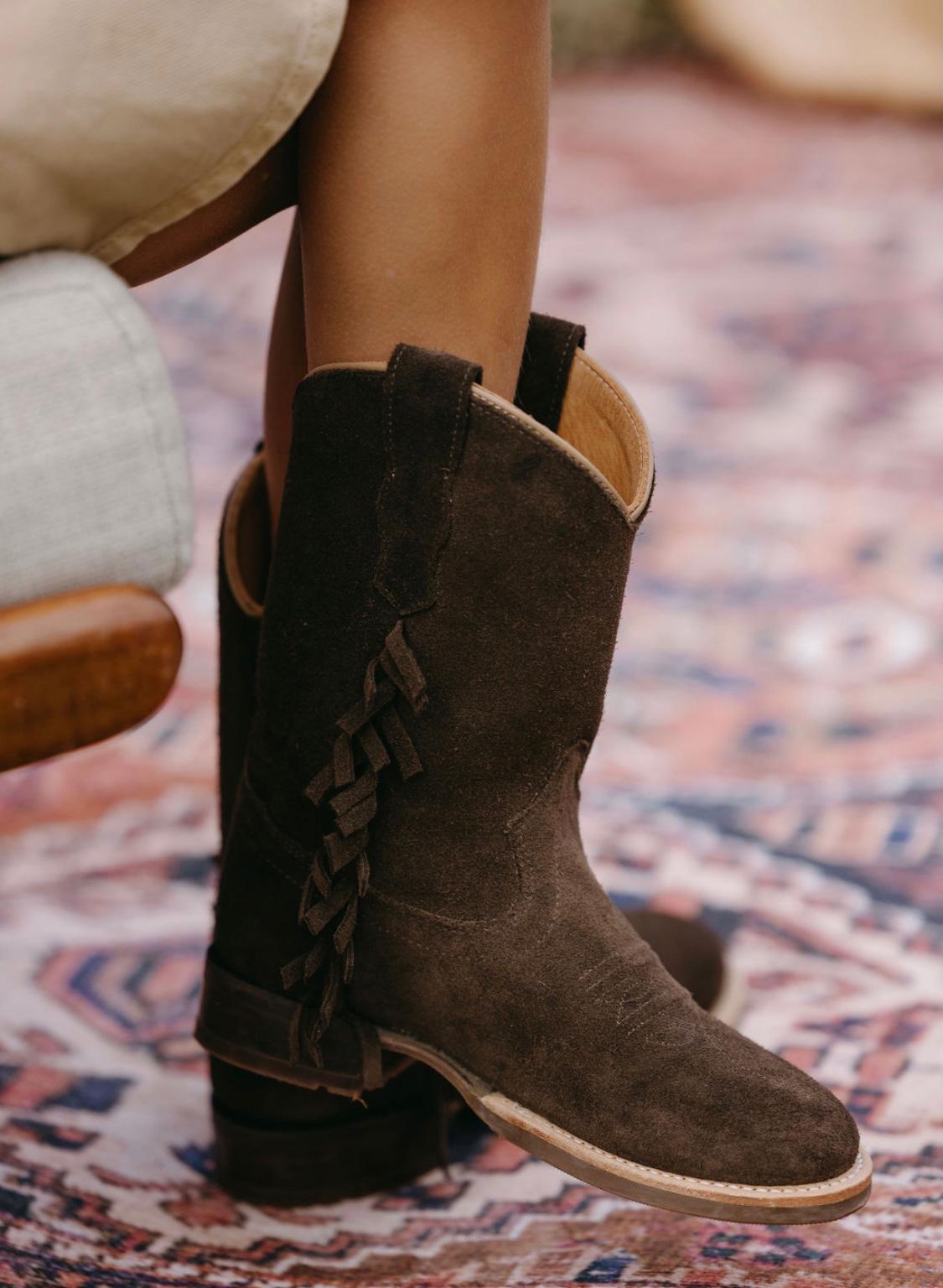 De trends van nu (en hoe je ze combineert met Bootstock)!
In februari was het weer zover: New York Fashion Week. Hét bepalende moment van de mode-industrie. Op de runway worden trends gezet, voorspeld en gevolgd voor de komende seizoenen. De week zat bomvol gave stukken en stoere items die een verrijking zijn van jouw kledingkast. We vertellen je over de trends en leggen je uit hoe ze te combineren met de Bootstock laarzen.
L'amour!
De kleur van de liefde komt he-le-maal terug deze lente en zomer. Gewaagd, en je moet het maar durven, maar een goed gedragen rood springt echt in het oog. Een gave, lange jurk, een stoere leren broek of een opvallende rode top – het kan allemaal. Zelfs met alleen een rode panty geef je al een boel flair aan je outfit. Maar je moet het wel durven. Vind je een knalrode jurk of panty nou spannend, maar lijkt het je wel heel leuk, probeer het dan in de details te verwerken. Bijvoorbeeld een gave rode handtas, of een stoer paar
rode laarzen
. Dan ben je niet te missen!
Fraaie franjes
Ruches, tierlantijnen, kant en franjes: ze springen eruit. Een blouseje, rokje of jurkje met een leuke franjerand heeft direct een stuk meer volume en beweging en geeft net dat beetje extra detail aan een outfit. Met een gaaf bloemenpatroontje en een leuke rok of broek ben je op en top zomerklaar gekleed. Een levendige outfit breng je mooi in balans met een
neutrale laars
.
Dol op denim
Denim broeken zijn de trends natuurlijk allang voorbij en zijn een fashion staple in je kledingkast, maar wat wél weer terugkomt is de double denim look. Wat dat betekent? Een denim top of jasje, denim broek, over het algemeen in dezelfde kleur en van hetzelfde materiaal. Deze look schreeuwt natuurlijk country, dus wat maakt het beter af dan een gaaf paar cowboylaarzen? Een
bruine laars
maakt deze outfit helemaal compleet, of ga helemaal los en combineer het met een
denim laars
.
Minimalisme
Deze lente en zomer bestaan volop uit pastels, gedimde kleuren en zachte lijnen. Een olijfgroene blazer, een babyblauwe broek met een zachtgele top: de diversiteit van deze kleuren maken dat ze eindeloos te combineren zijn.
Lynnea
is een pastelroze, zachte laars met witte details, waardoor ze perfect te combineren is, voor al jouw pastelwensen.